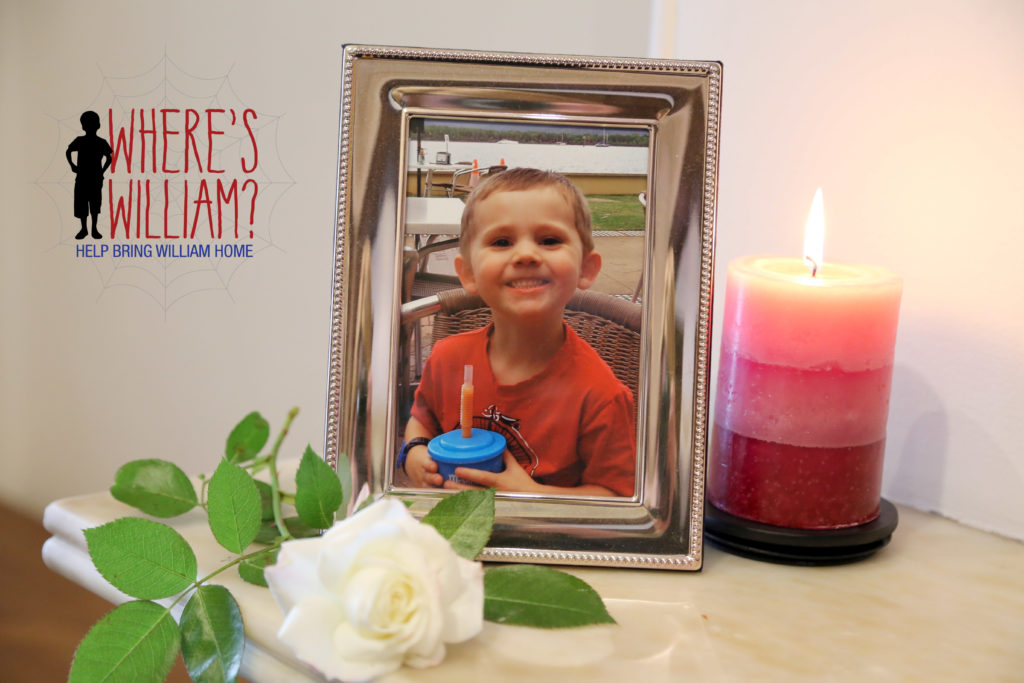 Today is William's 10th Birthday – A day that also marks 2480 tragic days since William was taken from his happy life, from those he loved and who love him. And while we can easily imagine what he would be like, how much he'd have grown and how much he'd have changed from a cheeky toddler to a fun-loving little man; the overwhelming heartbreak of not knowing what has happened to our precious boy is never ending.
William, no matter where you are, you are in our hearts and in our thoughts every minute of every day, especially on your Birthday. We love you to the moon and back and we'll never give up the search for you. We'll never lose hope that one day we will find you and bring him home.
On William's 10th Birthday, please light a candle for our precious boy and join us in maintaining hope that William will be found.
A ONE MILLION DOLLAR reward remains on offer for information that leads police to William. If you know anything of William's disappearance, please call Crime Stoppers NOW on 1800 333 000 and help bring William home. #HappyTenthBirthdayWilliam #DoubleDigits #MakeTheCall #OneMillionReasons  #WheresWilliamTyrrell #WheresWilliam #MissingWilliamTyrrell #BringHimHome  #BringWilliamHome #NeverGiveUp #KeepHopeAlive #CrimeStoppers #WilliamTyrrell
To learn more about William, or to please visit his website: http://www.whereswilliam.org/