From the moment Gary Jubelin was appointed to lead Strike Force Rosann, he lived and breathed the investigation with absolute commitment to finding out what has happened to William.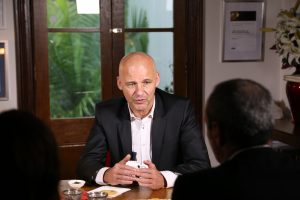 From the outset, Gary and a dedicated few in Strike Force Rosann were faced with enormous challenges, barriers and constant distractions that have consistently diverted resources away from the investigation to find a 3-year-old little boy.
And yet, even when faced with these extreme obstacles, Gary and those who shared his passion and commitment, have lived and breathed this purpose with undying dedication and always to bring justice for William and all those who love him.
There is little doubt that this wouldn't be the first occasion when someone with this level of responsibility has gone above and beyond, crossing boundaries and creating new boundaries to achieve an outcome and justice for 3-year-old child and their loved ones.
Irrespective of the decision handed down today by Magistrate Ross Hudson, the situation is that Gary and his dedicated team members have given everything within their power in their resolve to finding William – even often at great personal expense and loss.
Where's the justice for William? Where's the justice for William and his loved ones?
Significantly, where is the justice for the people of NSW?  In the absence of justice for William, every day this heinous crime remains unsolved the perpetrator or perpetrators remain at large and capable of committing monstrous crimes against innocent children and their families.
If you have any information relating to his disappearance, please contact Crime Stoppers now on 1800 333 000 or visit the Crime Stoppers online reporting page nsw.crimestoppers.com.au.