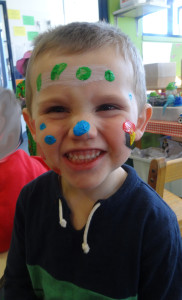 Today marks 4 tragic years since we last saw little William.  4 years of heartache and 4 years of endless tears for everyone who held him dear, not knowing where he is or what has happened to him.  Today also marks the gift of unending love, hope and support from across Australia and around the globe.
To all those who have cared; to all those who have supported William's loved ones in our quest to find him; to the hundreds of volunteers; to the community of Kendall and Mid-North Coast; to the media, the individuals and organisations who have offered their undying support; to the SES and RFS, Bravehearts, Crime Stoppers and to each and every member of the NSW Police Force, our sincerest thanks for not giving up on our boy.  But most of all, to Detective Chief Inspector Gary Jubelin and Strike Force Rosann, you have our complete trust and our deepest gratitude for your continued commitment to finding out what has happened to William. Our heartfelt thanks to you all.
There is a $1Million reward for information that will lead Police to William. That's $1Million reasons to make the call. Call Crime Stoppers NOW on 1800 333 000. Make the call!